No parabens.
No mineral oils.
Just all natural.
Gentle to the skin.
As it should be.
#daretocare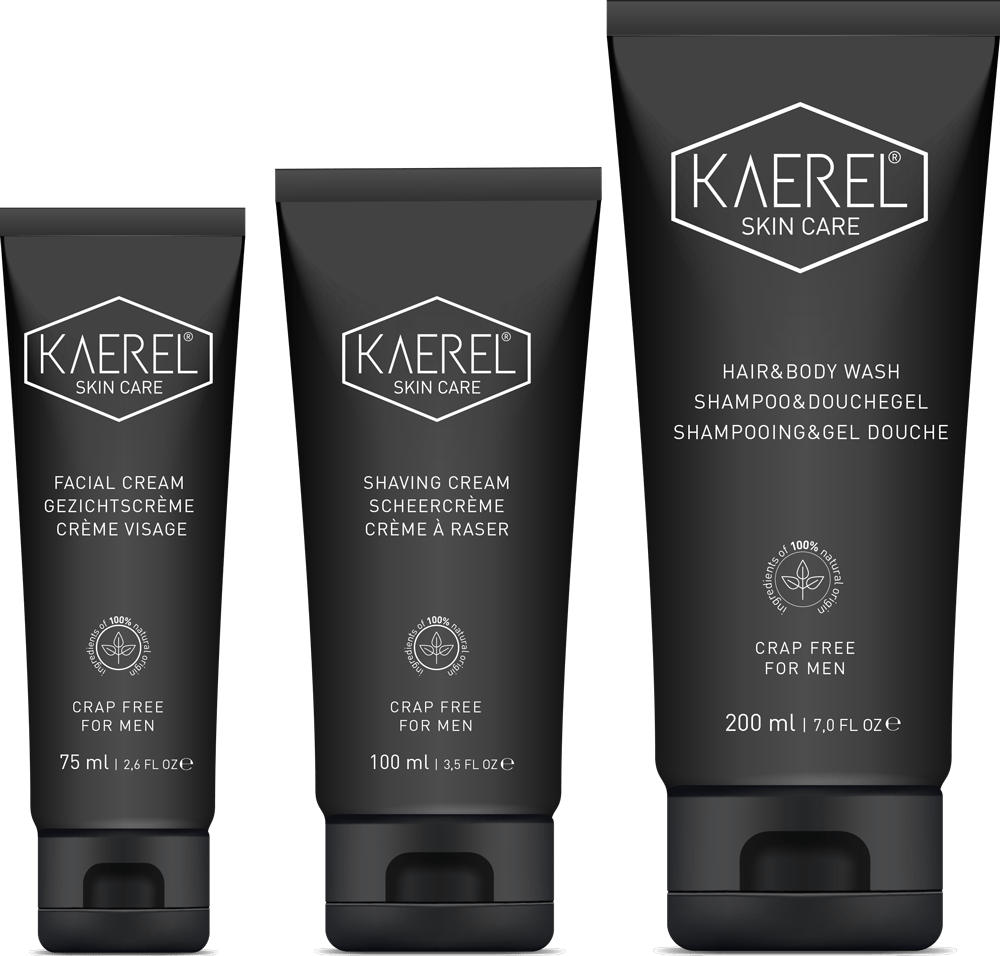 Kaerel cares.
Kaerel takes good care of man & the planet.
And that's why we make crap-free personal care products, especially for men.
Our products are made with ingredients that have natural origins. No crap in your body, no crap in the water, no crap in nature. And does what it supposted to do.
That's what Kaerel stands for.